About Refined Motorsports Service

Refined Excellence
We are an Independent Porsche Service, and Repair Facility.
At Refined Motorsports (torontoporsche.com) we have the diagnostic tools for all Porsche models.
No matter if your Porsche is a classic sixties or a new model, we perform all the major servicing on your vehicle, from motor tuning to engine or transmission rebuilds.
Refined Motorsports provides our clients with everything your Porsche could ever need. We thrive on high quality, the calibre of the service we provide is excellent, along with our fair prices.
We use all the latest technology and computer scanners to conduct full diagnostics on your cherished vehicle. As a result of our service, safety, and the satisfaction of our clients, Refined Motorsports has gained a solid reputation in the industry.
Planning a trip out of town and in need of a service call?
Drop off your vehicle with no need to park and fly, we will shuttle you to and from the airport and have your vehicle serviced for you when you arrive. How is that for service?
Who we are

We bring value through innovation and experience
We are Porsche Automotive Enthusiasts, our love shows through in our passion.
Toronto Porsche has assembled a team that has the knowledge and skill to tackle any Porsche repair or maintenance service.
Our staff have dedicated their careers specializing in Porsche Performance Maintenance and we are proud of it.
Professionalism marks our ability to ensure your vehicles peak operating efficiency. We follow factory scheduled maintenance packages as well as decades of knowledge in the field to enhance the performance of your vehicle.
Our mission

Why we do what we do successfully
At Refined Motorsports, we attend to each vehicle as if it was our own. This passion will never be missing in our shop. We build a personal and professional connection with all our clients through our work. Your trust is important to us not only in business but also because you trust us with your most prized possessions. We are proud in providing Exceptional Customer Service.
Henry Costa

President of Refined Motorsports - Torontoporsche.com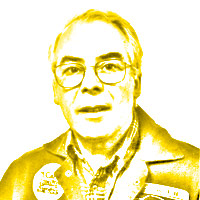 Porsche Master Technician
Factory Trained in Stuttgart, Germany with 40+ Years experience tuning Porsches.
Henry worked for Porsche in Germany for 6 years, was the Shop Foreman for 20 years for Toronto Downtown Porsche.
He founded Refined Motorsports in 1997 and has had extensive training world wide in performance maintenance for every model in the Porsche stable of vehicles.
Henry is a highly qualified and trained master technician and has dedicated his career specializing in Porsche repairs.

Refined Motorsports Featured in Excellence Magazine

The Cashmere Cliff By Dan Proudfoot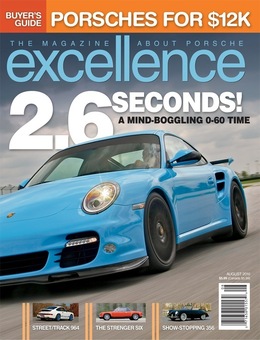 Dan Proudfoot who is known for his excellent auto reports for the Globe & Mail and Excellence Magazine featured Refined Motorsports (TorontoPorsche.com) in his August 2010 Excellence Magazine article entitled, "The Cashmere Cliff."
Inside you get a great pictorial look at our Head Tech - Henry Costa dissecting a Porsche 911 SC engine.  
You can check out Excellence Magazine here:
excellence-mag.com - issue 184
Or you can see a list of Dan Proudfoots articles here: